Fuel Your Fire
Premier Chimney Sweeps That Work Around Your Busy Schedule
Sootaway's Expert Chimney and Fireplace Services
What is a Chimney Sweep?
Chimney sweep Baton Rouge is a professional chimney technician who ensures homes are safe to use their fireplaces. Since the 1700s, fireplace owners have known cleaning their chimneys is a risky task. Homeowners would seek the help of young boys who would climb up their chimneys to clean each brick and tile in the interior. Thankfully, commercial-grade equipment has taken that job away from children. Despite people knowing for over 300 years that chimney cleaning is very important, many people neglect to do this task, or they attempt to do it themselves.
Chimney sweeps are highly trained workers who have the proper equipment to clean chimneys thoroughly. Most homeowners do not have the necessary tools to get up and inside the chimney. To reach the entire chimney a pro needs the proper tools. A professional chimney sweep will use extendable brushes, specialized cleaning agents, and even cameras to ensure your chimney is completely clean. With that being said, hiring professional chimney sweeps in Baton Rouge, such as those at SootAway, has a multitude of benefits.
Storm Damage Repair
In the southern states, comes lots of heavy rain and thunderstorms. Louisiana is one of the rainiest states in the US with annual rainfall ranging from 50 to 70 inches! These heavy rains and thunderstorms bring the possibility of causing severe damage to your home and chimney, which happens to be the most vulnerable area of your house when it comes to storms. Your chimney can be damaged by wind, rain, and even lightning.
Sootaway Chimney Sweep Baton Rouge is the expert on storm damage repairs.
Below is a list of common storm repairs we perform along with what to look for after a storm has hit the area.
damaged or missing chase cover
damaged or missing chimney cap
Any bricks that are cracked, chipped, missing, or moveable
Any damaged mortar between the bricks
Give Sootaway Chimney Sweep Baton Rouge a call at (225) 250-1813, to inspect and fix your chimney if you have experienced any of these issues. Ignoring any damages caused by storms can end up being very costly, so be sure to have your local Sootaway come out to inspect any damages to prevent this. Don't overlook or push off these chimney repairs because they can put you and your home at risk.
Chimney Sweep Baton Rouge
Fireplaces and chimneys are very important to maintain. As one of the riskiest areas of the home, when not properly maintained, fireplaces can become very dangerous. With that being said, if you own a fireplace, you should consider getting your chimney cleaned by a professional chimney sweep team. Professional chimney sweeps can help minimize the risks of owning a fireplace and ensure your chimney is properly maintained. The SootAway team consists of experienced chimney sweep Baton Rouge, Louisiana. We help our clients feel secure with their fireplace so they can enjoy it anytime they want. Before discussing the benefits of our services, let's cover what chimney sweeps do.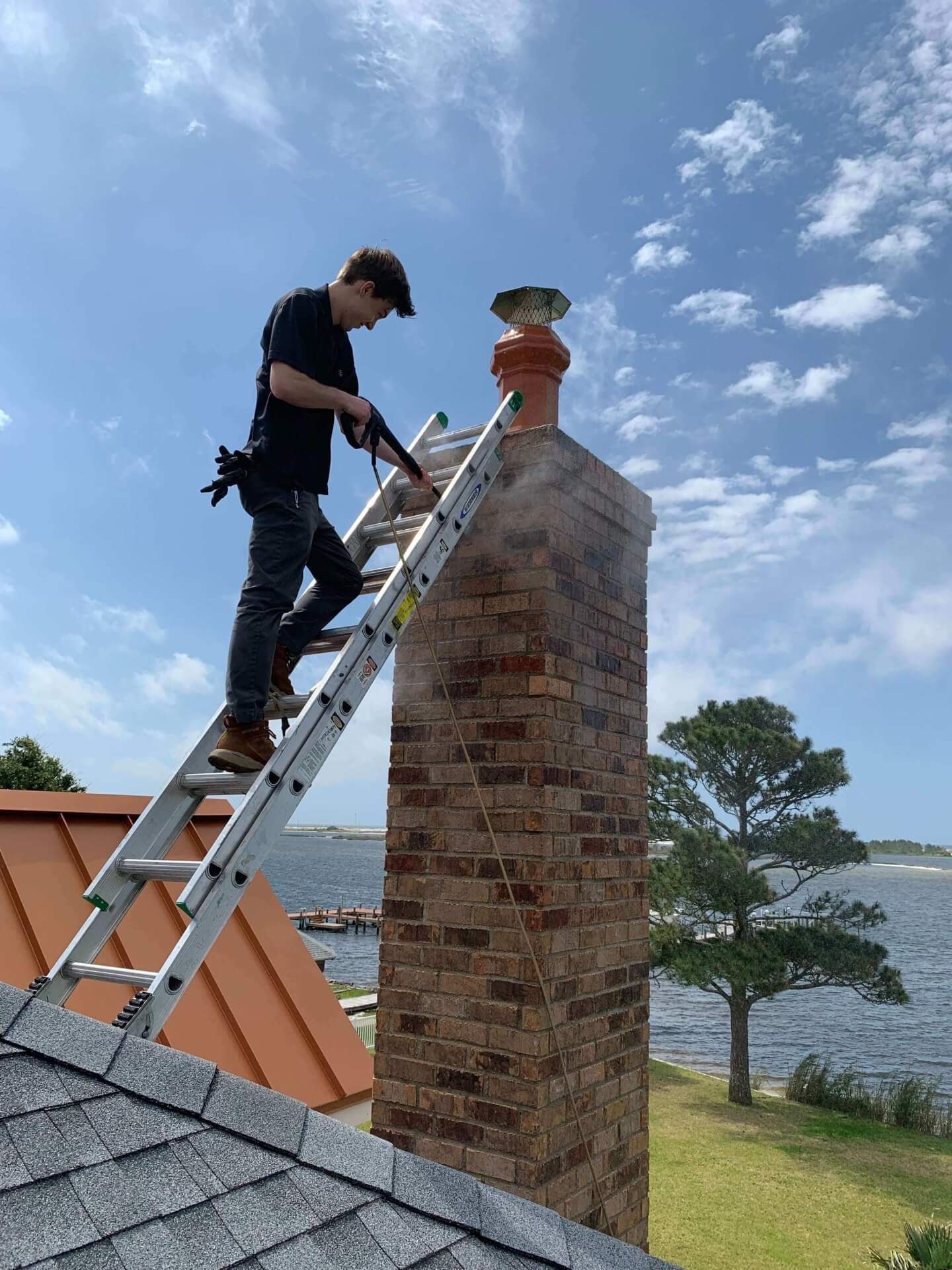 Always Supervise Your Pets When the Fireplace is in use.
Do not ever leave a pet unattended in a room with a fire. Curious pets do not know the dangers of a fireplace, so make sure to keep an eye on your furry friend at all times.
Keep the Fireplace Area Free of Clutter.
Make sure furniture is at least 36" away from the fireplace at all times, and that the area surrounding the fireplace is tidy and free of any items that could fall near the fire or ignite. If you have fireplace tools nearby, keep them in a stable, secure container.
Do Not Play with Pets Near the Fire.
We know pets can get rambunctious at playtime. While their running, jumping, and acrobatics are entertaining, it is best that it happens in an open area away from the fireplace. Roughhousing near the fireplace can lead to your pet getting hurt or knocking something too close to the flames. 
Utilize Safety Equipment.
Proper fireplace safety equipment protects your home, family, and pets all at once. Invest in a fireplace screen that is the appropriate size for your fireplace. Make sure that other fire safety equipment is in working order, such as fire extinguishers and smoke and carbon monoxide detectors.
Keep Your Fireplace and Chimney Properly Maintained.
Keeping up with your fireplace and chimney is the best way to prevent safety hazards. Your family, including your pets, will thank you. 
Pet-Proofing your Fireplace
Many of us have pets that we adore sharing our homes with us. Often, pet owners need to take steps to make their homes safe and enjoyable for their pets. The fireplace is no exception. It is important to practice fireplace and chimney safety with pets in order to prevent dangerous situations such as injury or fires. Here are some helpful tips to keep in mind when it comes to keeping pets safe around the fireplace.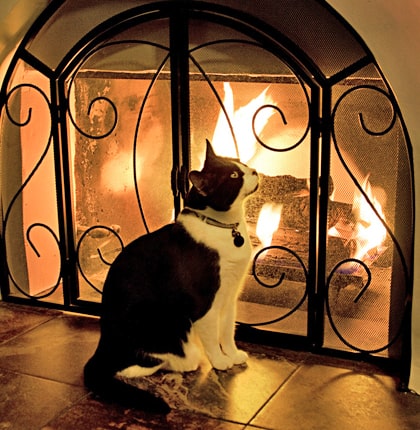 Our Services
Sootaway provides professional chimney and fireplace services, from the best technicians around.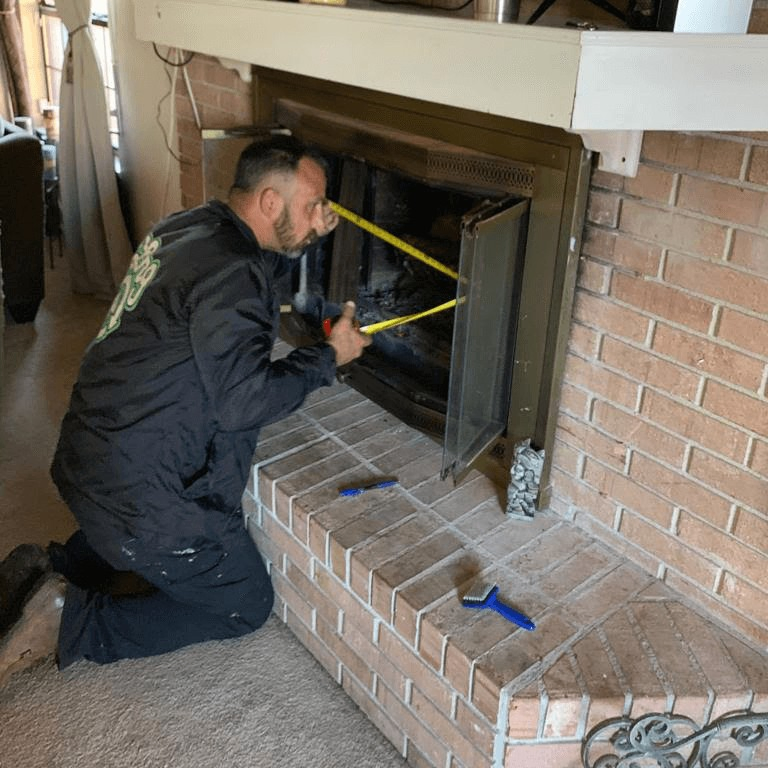 21-Point Safety Inspections
Providing a full Bill of Health for your chimney and fireplace system.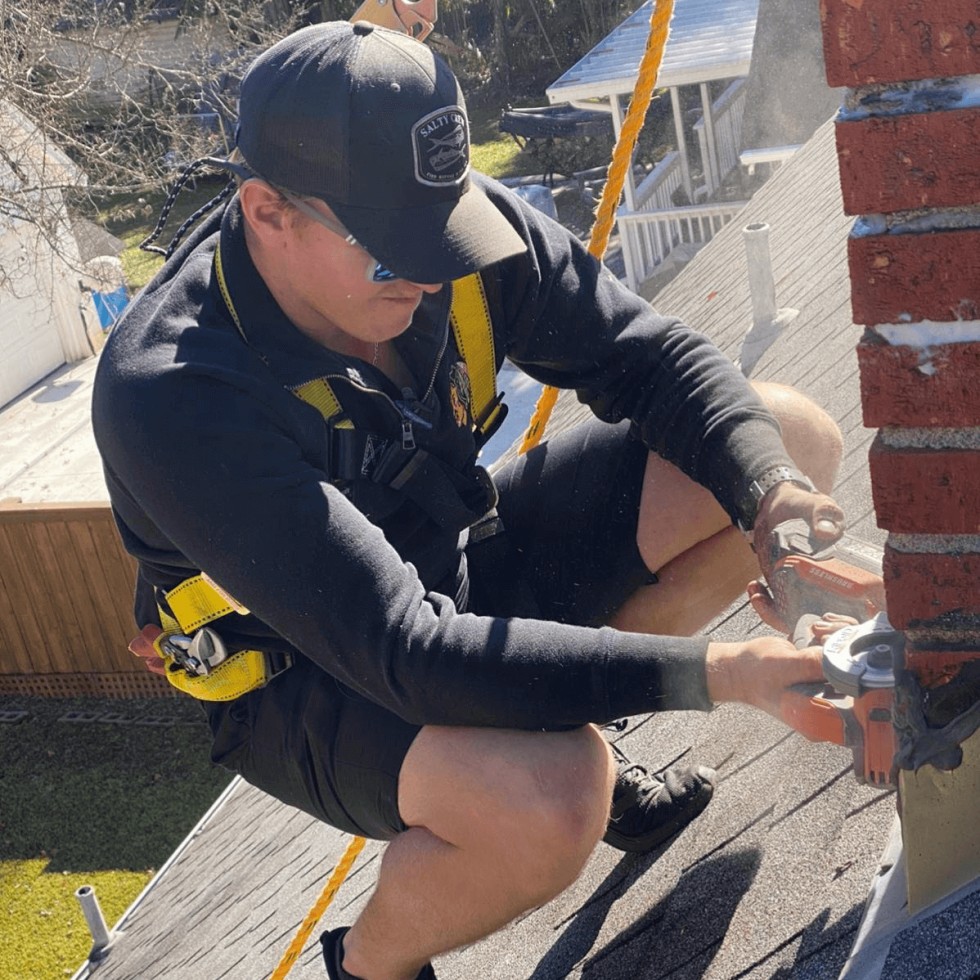 Chimney And Fireplace Repairs
No project is too big for our technicians. Sootaway expert chimney repair.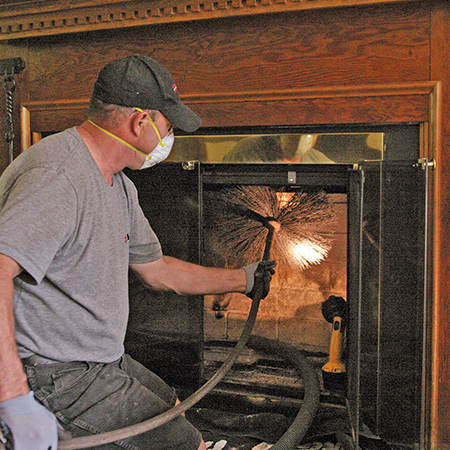 Professional Chimney Sweeps
Keeping your chimney clean, safe, and protected from hazards.
"The technician that came to my house did a chimney inspection. Upon looking at the pipes, he said that they were disconnected and it would be dangerous to not fix them. He took off the cap and was able to get them reconnected a few hours later."
"They are very knowledgeable and trustworthy guys. I'd definitely recommend using them."
"A great local company that is always on time. If you need an inspection and chimney sweep to be sure to give Sootaway a call. Very affordable as well."