Call Today: (912) 376-9663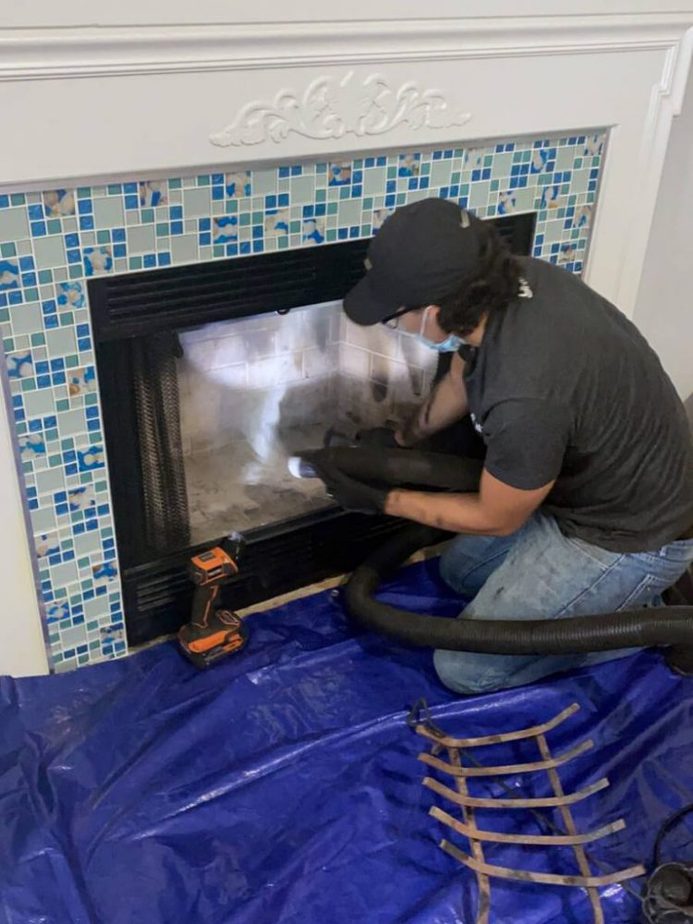 Sootaway's Expert Chimney and Fireplace Services
Chimney Sweep Havana, Georgia
Sootaway chimney sweep Havana knows that fireplaces and chimneys are very important to maintain. As one of the riskiest areas of the home, when not properly maintained, fireplaces can become very dangerous. With that being said, if you own a fireplace, you should consider getting your chimney cleaned by a professional chimney sweep team. Professional chimney sweeps can help minimize the risks of owning a fireplace and ensure your chimney is properly maintained. The Sootaway team consists of experienced chimney sweeps serving Havana, Georgia. We help our clients feel secure with their fireplace so they can enjoy it anytime they want. Before discussing the benefits of our services, let's cover what chimney sweeps do.
What is a Chimney Sweep?
A chimney sweep is a professional chimney technician who ensures homes are safe to use in their fireplaces. Since the 1700s, fireplace owners have known cleaning their chimneys is a risky task. Homeowners would seek the help of young boys who would climb up their chimney to clean each brick and tile in the interior. Thankfully, commercial-grade equipment has taken that job away from children. Despite people knowing for over 300 years that chimney cleaning is very important, many people neglect to do this task, or they attempt to do it themselves.
Chimney sweeps are highly trained workers who have the proper equipment to clean chimneys thoroughly. Most homeowners do not have the necessary tools to get up and inside the chimney. To reach the entire chimney a pro needs the proper tools. A professional chimney sweep will use extendable brushes, specialized cleaning agents, and even cameras to ensure your chimney is completely clean. With that being said, hiring professional chimney sweep Havana, such as those at Sootaway, has a multitude of benefits.
Benefits of Hiring Professional Chimney Sweep Havana
If you are considering hiring a chimney sweep to clean your chimney, you want to know the benefits you will receive when you hire one. The truth is, benefits differ by the type of property. If you would like to know the specific benefits you will experience with hiring a chimney sweep, please contact us. Our team members would love to discuss what you will enjoy about our services and give you a quote. For now, let's discuss the three main benefits we guarantee with our services.
Protect Your Home
The most important benefit of hiring a professional chimney sweep is safety. One of the primary functions of a chimney sweep is providing its customers with safety when using their fireplace. This is one of the primary reasons homeowners prefer to hire a chimney sweep rather than cleaning their chimney themselves. They will make any necessary chimney repairs, and they will make sure your chimney functions properly. Additionally, they will clean out any flammable, sooty buildup to prevent your chimney from catching on fire. This is, as you likely know, very important as a chimney fire can lead to severe damage.
When you hire a chimney sweep to inspect your home annually, the primary purpose is to ensure there is no soot or creosote buildup present. We recommend you get your chimney cleaned when even just 1/8 of an inch of buildup is present. If your chimney has any thicker of a buildup, it is at risk for catching on fire. When you hire a chimney sweep, they will use a special camera to film the interior of your chimney. While doing this, they will be looking for any signs of buildup that could lead to a fire. If they do spot a sooty buildup, they will remove it so you can safely use your fireplace.
Breathe Better Air
Any blockage in your chimney will affect the air quality in your home or building. When there is no place for the smoke from the fire to escape, it will fill the home quickly. As you know, this is very unhealthy to breathe in. Sooty buildups are not the only blockages that can cause this to happen. Birds' nests, leaves, and critters can also cause a blockage for the smoke. Hiring a chimney sweep to inspect your chimney will prevent this issue from happening and will ensure the smoke can escape your chimney properly.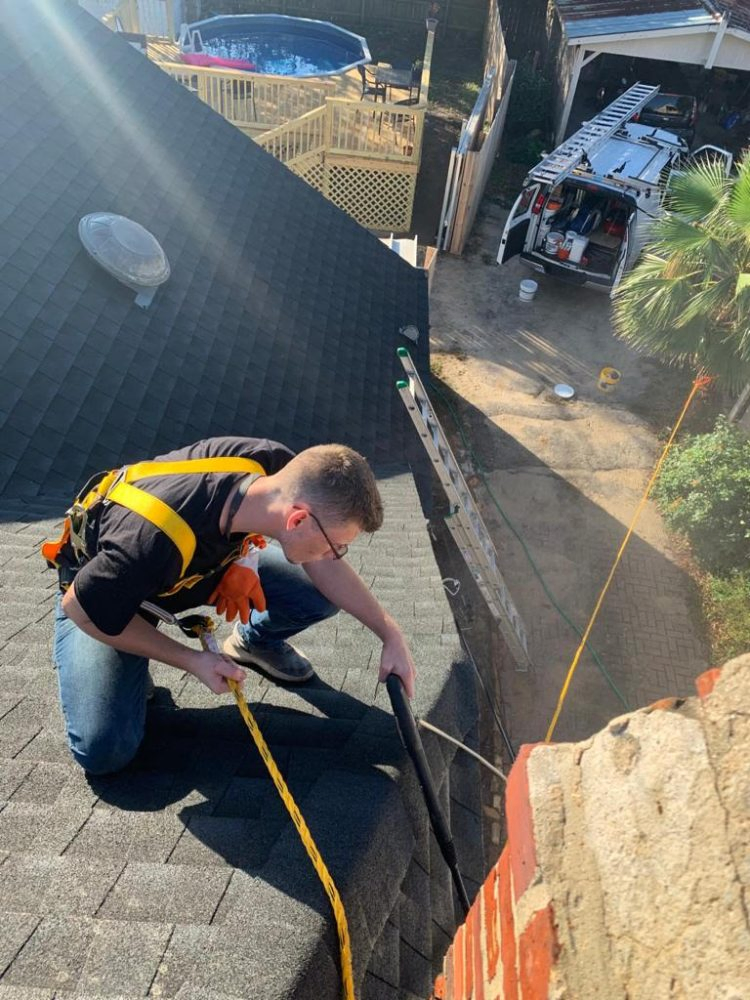 Our Services
Sootaway provides professional chimney and fireplace services, from the best technicians around.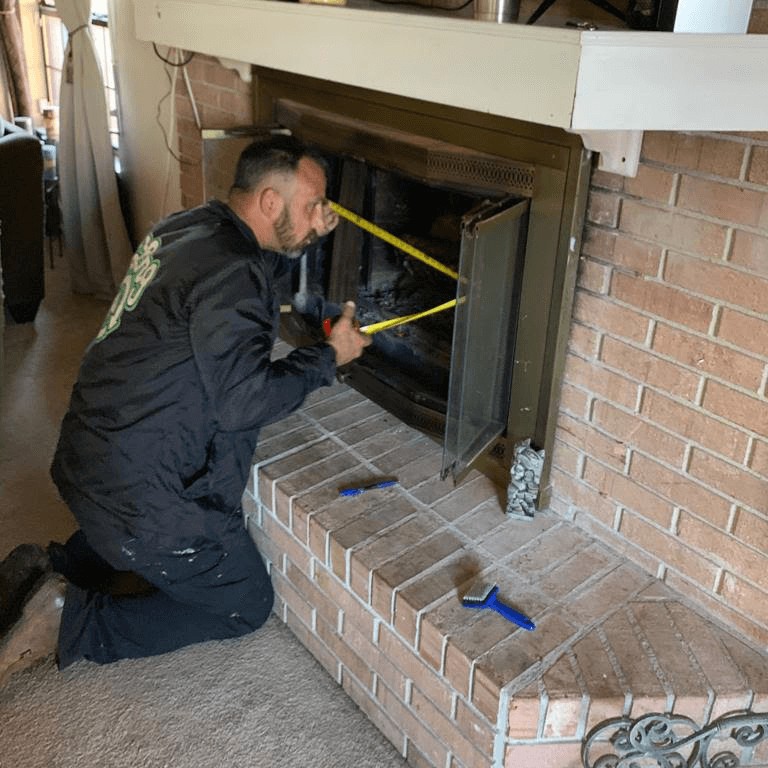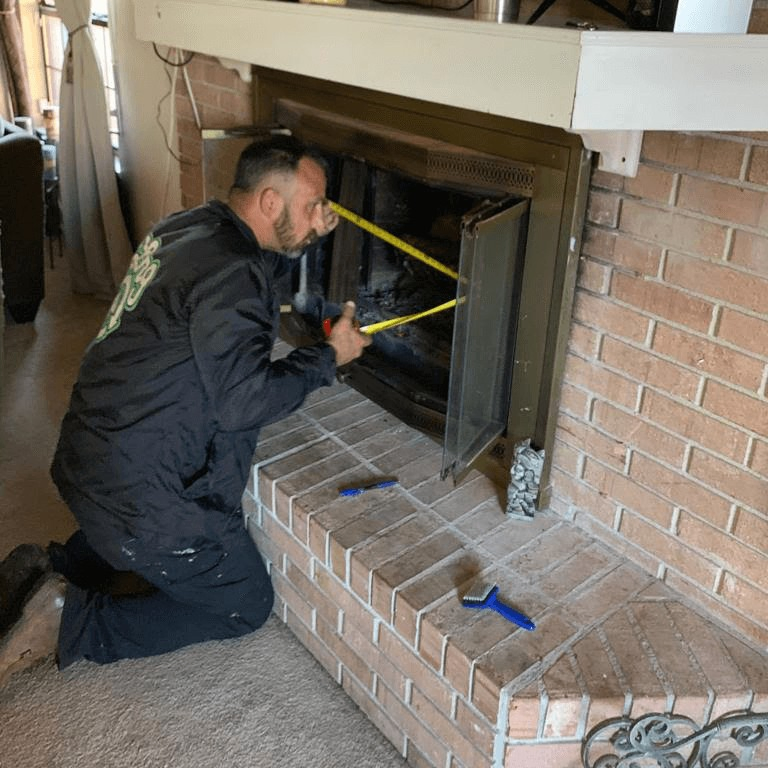 21-Point Safety Inspections
Providing a full Bill of Health for your chimney and fireplace system.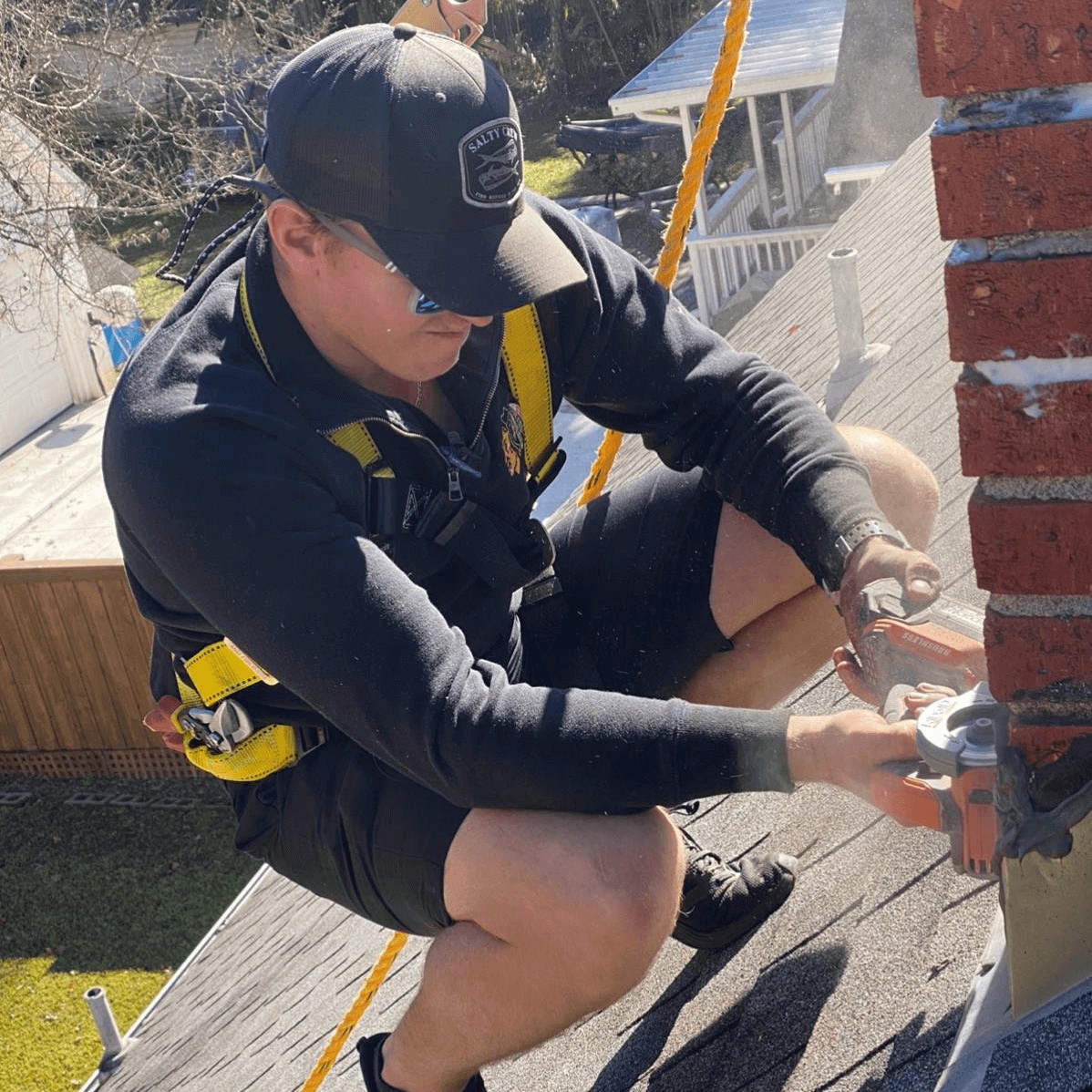 Chimney And Fireplace Repairs
No project is too big for our technicians. Sootaway expert chimney repair.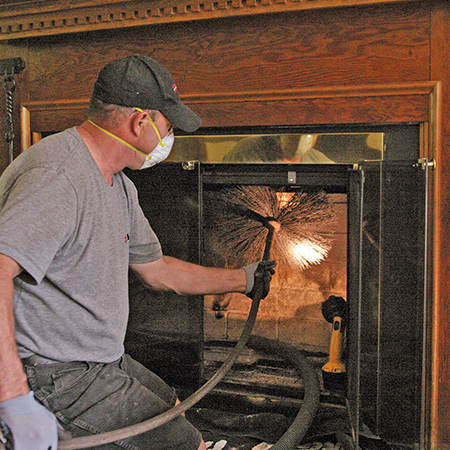 Professional Chimney Sweeps
Keeping your chimney clean, safe, and protected from hazards.
Tornado Damage?
Don't worry! We have you covered!
After a tornado has passed, you may not be sure whether the stack needs to be fixed or not. In the event that you haven't had a chimney inspection in about a year or more, having an assessment after a tornado or extreme winds is a smart thought; and it will give you true peace of mind knowing your chimney is safe to burn!
Silicone Sealant
Cures rapidly.
Cures to a delicate completion.
Not useful for high-traffic territories.
Does not hold up to abrasion well.
Works best on metal, glass, and tile.
Can be utilized at any temperature, functions admirably in chilly temperatures.
20+ year life expectancy.
Polyurethane Sealant
Takes over 24 hours to completely dry.
Cures to a hard completion.
Does well in high rush hour gridlock territories.
Holds up well to abrasion.
Works best on wood.
Difficult to apply in cooler temperatures and does not make a perpetual bond when cold.
5 long term life expectancy.
Which Sealant is Best for You?
The chimney is one noticeable aspect of the home that is continually helpless to the fluctuating climate. As the constantly changing climate moves through the seasons, the preparing sun, rising stickiness, driving precipitation, and profound freeze of the outside components can negatively affect the brickwork, and keeping in mind that although bricks are a normally strong structure material, they can in any case take on a lot of wear and tear. One preventative measure for damage of dampness and water is a block sealant. So, what type of sealant should you use?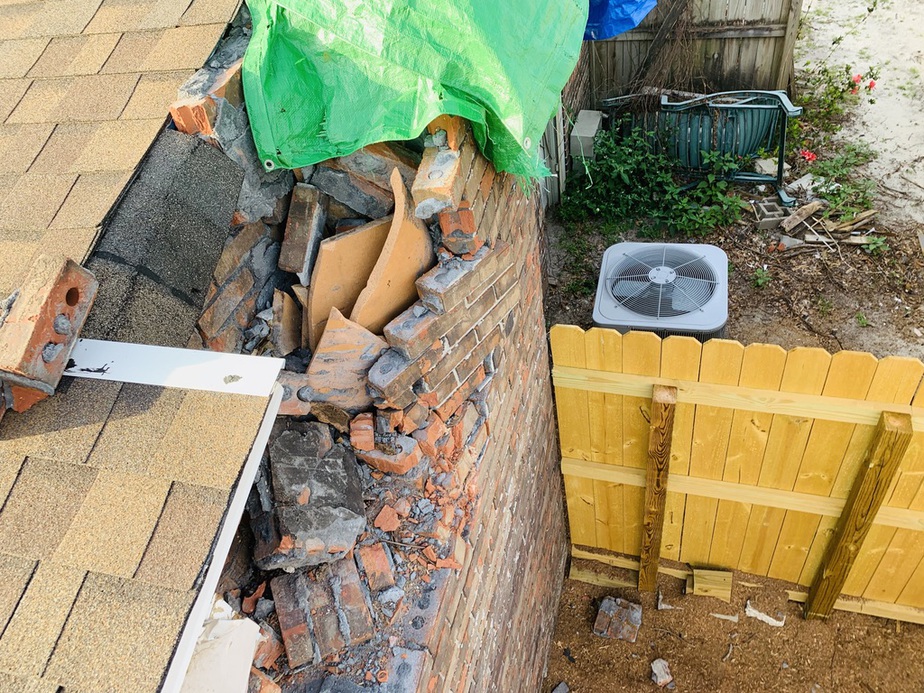 "Great company, amazing service. They came on time, and let me know 30 minutes before they got there."

"Fantastic company. They came out to fix a leak in my chimney and didn't charge me until after the storms passed and I knew it was held. Awesome work, thanks Sootaway"

"Sootaway did a fantastic job on my chimney! They came out, swept my chimney, and managed to keep my white carpets clean while they did it!"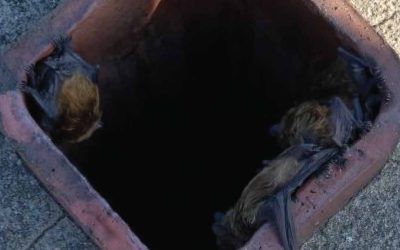 As the warm weather arrives and nature springs back to life, it's important to be aware of the potential risks posed by animals entering your chimney. Every year, numerous critters seek refuge in chimneys across the United States, causing damage and posing potential...