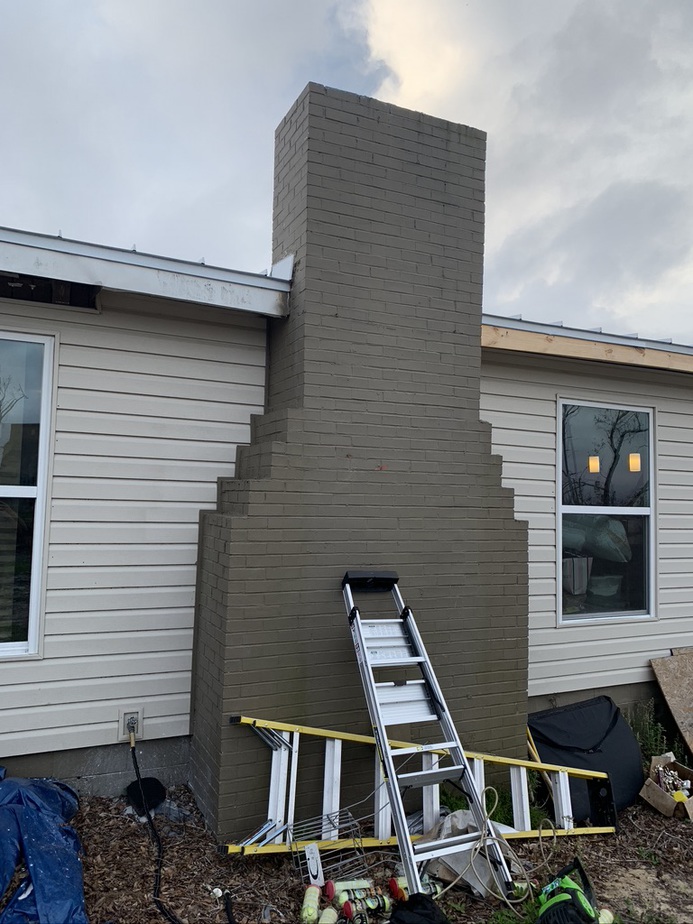 Sootaway's Expert Chimney and Fireplace Services
Chimney Sweep Foley, Alabama
Sootaway chimney sweep Foley knows that fireplaces and chimneys are very important to maintain. As one of the riskiest areas of the home, when not properly maintained, fireplaces can become very dangerous. With that being said, if you own a fireplace, you should consider getting your chimney cleaned by a professional chimney sweep team. Professional chimney sweeps can help minimize the risks of owning a fireplace and ensure your chimney is properly maintained. The Sootaway team consists of experienced chimney sweeps serving Foley, Georgia. We help our clients feel secure with their fireplace so they can enjoy it anytime they want. Before discussing the benefits of our services, let's cover what chimney sweeps do.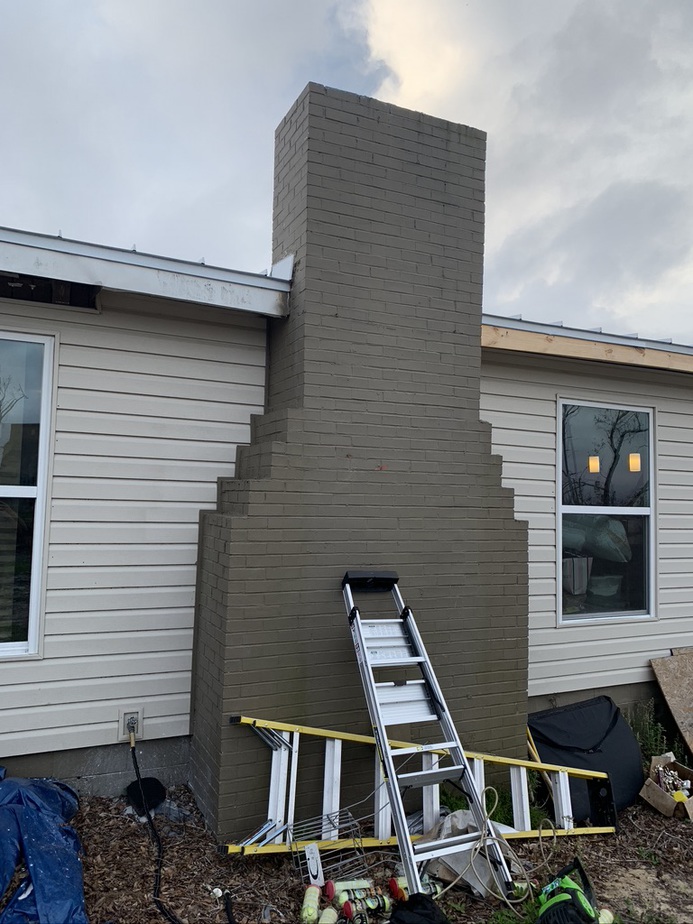 What is a Chimney Sweep?
A chimney sweep is a professional chimney technician who ensures homes are safe to use their fireplaces. Since the 1700s, fireplace owners have known cleaning their chimneys is a risky task. Homeowners would seek the help of young boys who would climb up their chimney to clean each brick and tile in the interior. Thankfully, commercial-grade equipment has taken that job away from children. Despite people knowing for over 300 years that chimney cleaning is very important, many people neglect to do this task, or they attempt to do it themselves.
Chimney sweeps are highly trained workers who have the proper equipment to clean chimneys thoroughly. Most homeowners do not have the necessary tools to get up and inside the chimney. To reach the entire chimney a pro needs the proper tools. A professional chimney sweep will use extendable brushes, specialized cleaning agents, and even cameras to ensure your chimney is completely clean. With that being said, hiring professional chimney sweep Foley, such as those at Sootaway, has a multitude of benefits.
Chimney Sweeping Then and Now
Way back in the day, the chimney sweeping process was a little morally shifty. Children would often be hired to climb inside the chimney and clean it from within, which was very risky for many reasons. Thanks to the wonders of modern technology, the world has overcome those techniques and unnecessary risks. At Sootaway, we use the absolute best technology and equipment to ensure that you get the best service, and you get it efficiently.
Why should I hire a professional?
Chimney sweeping and repair can be a very dangerous and dirty job. Attempting to sweep a chimney yourself can leave a massive mess in your home, as well as potentially expose you to danger you were not aware of, such as creosote or structural weaknesses. Professional Chimney Sweeps, or chimney technicians, are trained to spot these weaknesses and clean a chimney effectively, removing all dangerous substances and buildups. Creosote presents a massive danger to both your health and home, and someone with no experience may not spot It and is more likely to put themselves at risk. On top of the safety benefit, hiring a professional also saves time. Chimney sweeping can take several hours in some cases, and if you don't know what you're doing it just gets longer
Have Your Chimney Checked Yearly
You should have your chimney inspected and swept annually. Most providers will not insure your home against a chimney fire unless you stay on track with inspections. Sootaway offers a professionally done 21-point inspection, from the foundation all the way up to the crown and everything in between. Having a good company inspect your fireplace annually is crucial to the safety and integrity of the fireplace.
The Benefit of a yearly sweep
Not only does having a sweep yearly benefit your home, but it benefits your health. As mentioned earlier, creosote buildup can be very bad for your health. Breathing in creosote fumes over an extended period of time can cause serious respiratory issues, especially if you are over a certain age. If you happen to have birds in your chimney, you stand at risk of Histoplasmosis, which can also be very serious over time. If you have any shortness of breath or symptoms similar to a cold, give us a call at (251)-293-7183 and schedule an inspection and sweep.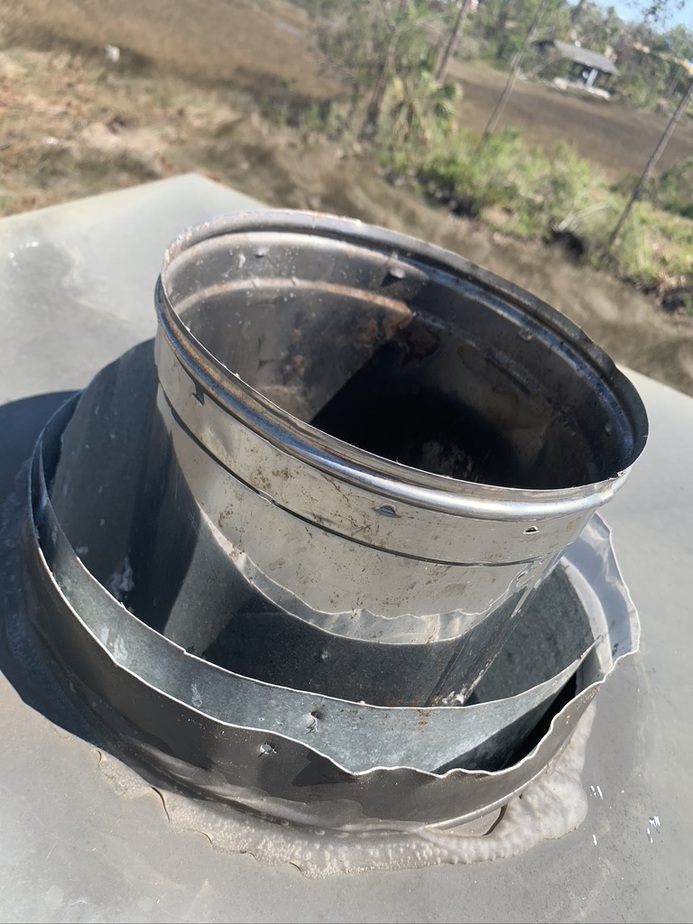 Our Services
Sootaway provides professional chimney and fireplace services, from the best technicians around.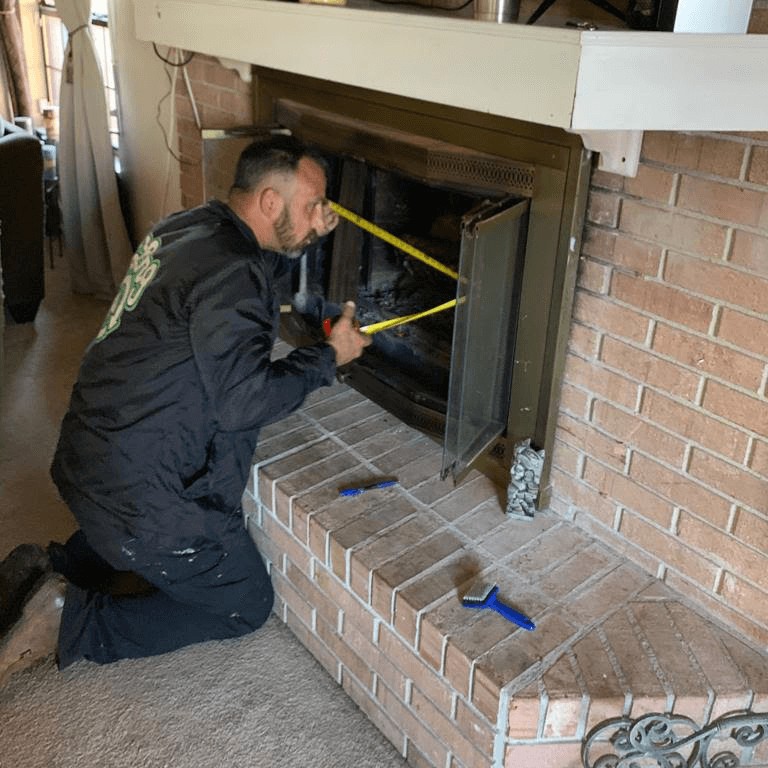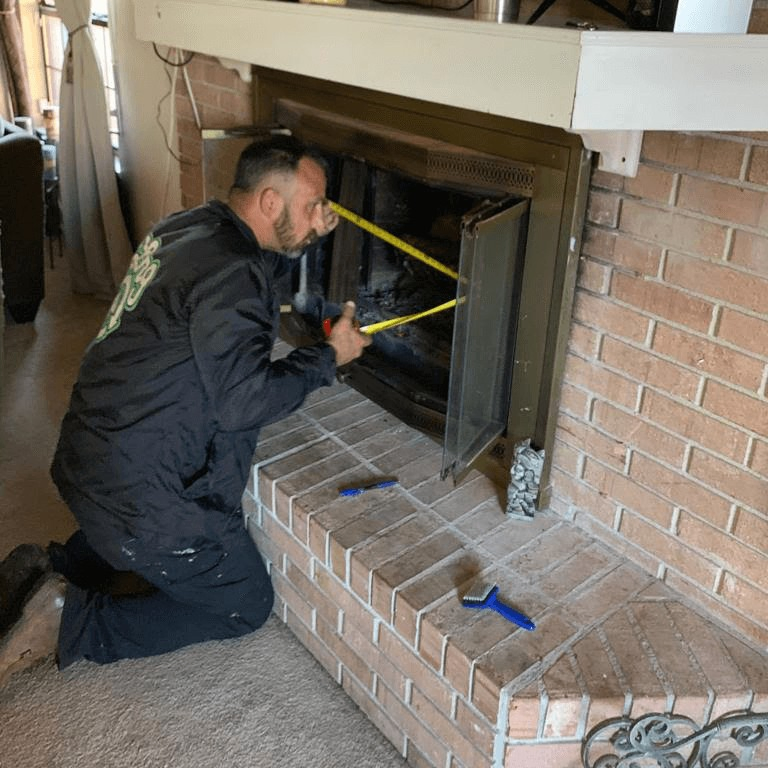 21-Point Safety Inspections
Providing a full Bill of Health for your chimney and fireplace system.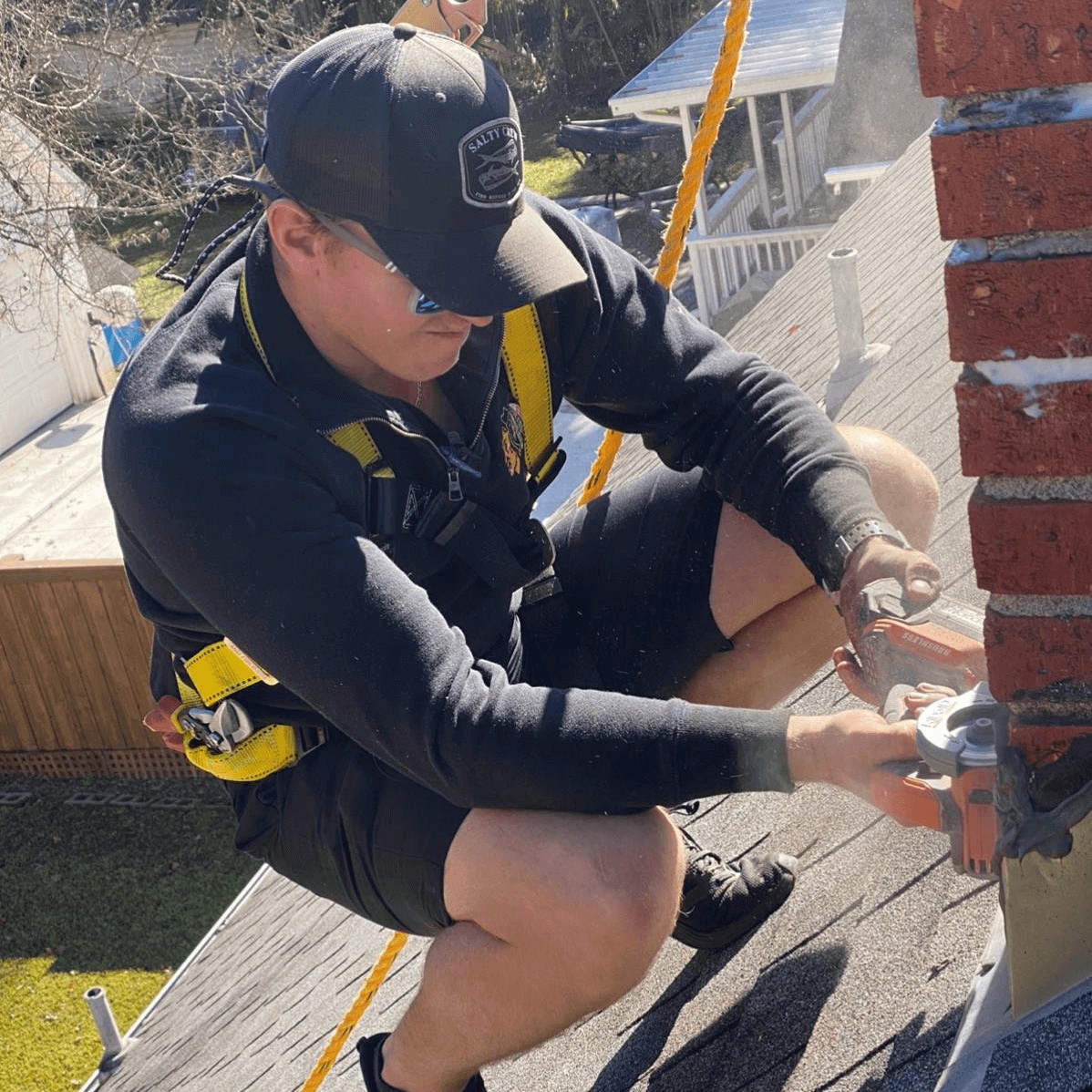 Chimney And Fireplace Repairs
No project is too big for our technicians. Sootaway expert chimney repair.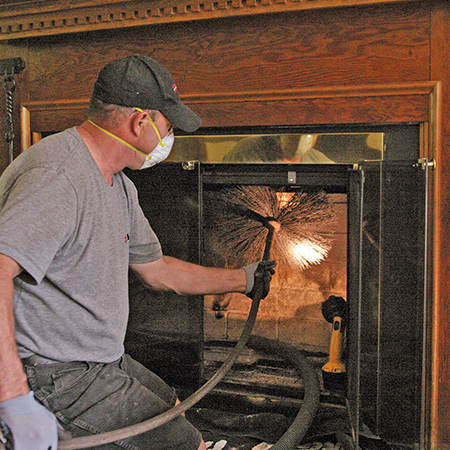 Professional Chimney Sweeps
Keeping your chimney clean, safe, and protected from hazards.
A chimney sweep is a professional chimney technician ensures the home's safety when the fireplace is in use. Dating back to 1700's, homeowners have known cleaning their chimney and fireplace systems are risky tasks. During this time, young boys were sought out to climb the chimneys cleaning each brick and tile in the interior. Thankfully, today's commercial-grade equipment has taken this dangerous job away from children. Though over the next 300 years, people are aware of the importance of chimney cleaning; many neglect to complete the task,let alone attempt to do it themselves. 
Chimney sweeps are expertly trained workers that have the proper equipment to thoroughly clean chimneys. Nine times out of ten, homeowners do not have the necessary tools to get up and inside the chimney. A professional needs to have the proper tools to reach the entire chimney. Typically, a professional will use extendable brushes, specialized cleaning agents, and even cameras to ensure the chimney is thoroughly cleaned. With that being said, hire our professional chimney sweeps from Sootaway, there are many benefits.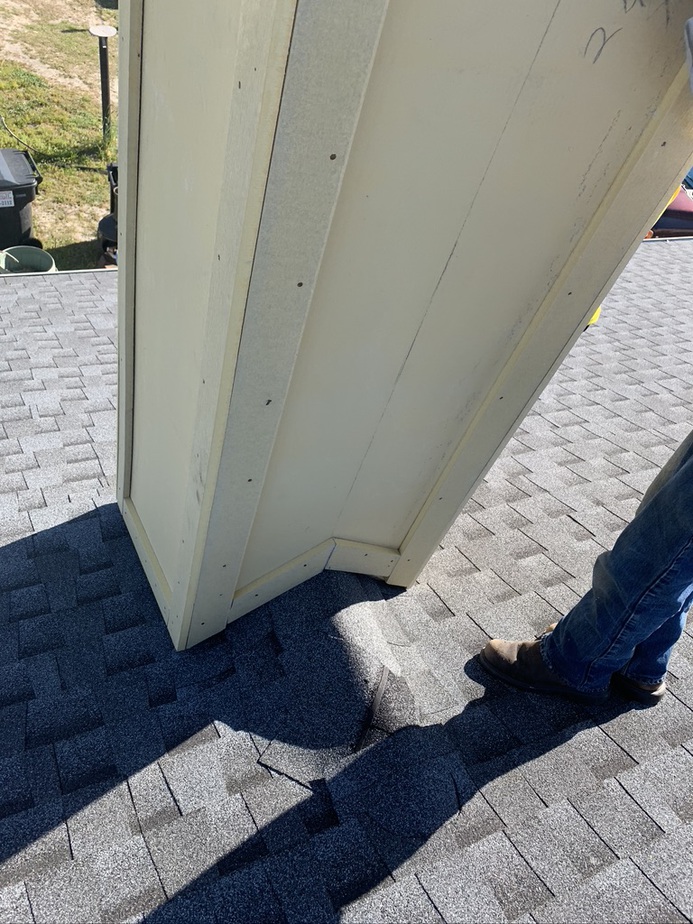 "Got my yearly chimney sweep and inspection. They estimated the cost for the needed repairs and sent a different, but just as nice, guy out the next week to fix it. He finished that same day. I was impressed with their speed because I've used other companies in the past and they were not so quick."

"Got a damper installed at one of my properties so that I would save money on the energy bills. It should help the AC stay in the house better. Thanks Sootaway for the great job."

"Sootaway came out and used some spray to waterproof my chimney. Even gave me a 10 yr warranty in case we did start seeing leaks but reassured me that it would not be a problem again. I really appreciate knowing I don't have to worry about my chimney for a long time."
Things to Do in Foley, AL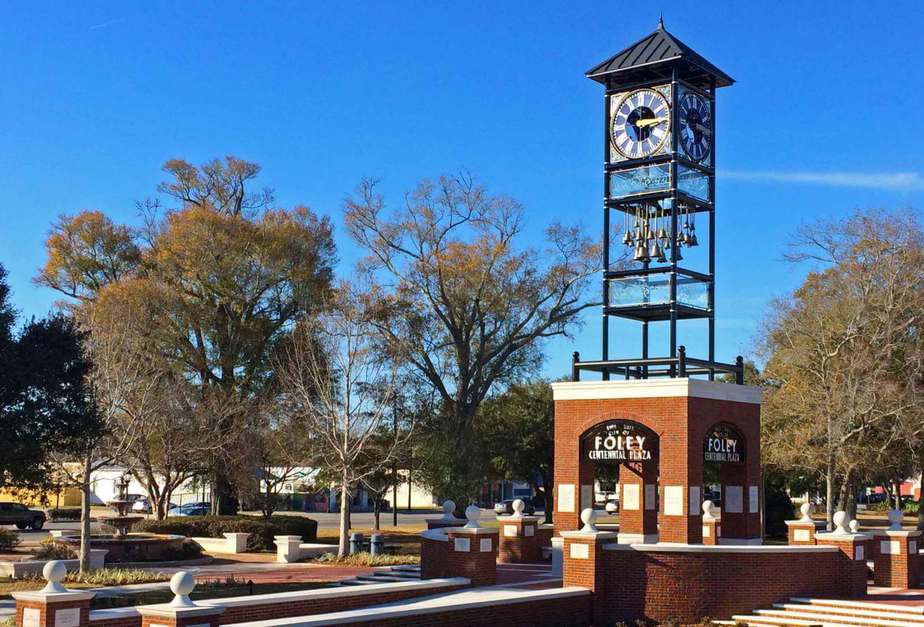 Foley is a city in Baldwin County, Alabama, United States. The 2010 census lists the population of the city as 14,618. Foley is a principal city of the Daphne–Fairhope–Foley Micropolitan Statistical Area, which includes all of Baldwin County.
OWA
"OWA's gated amusement park — The Park at OWA — is ready to be your new favorite spot! Be captivated by the vibrant rollercoasters or lose yourself in competitive games. Jump on Air Racer and get your fill of speedy thrills. Looking for a more traditional park experience? Take our teacups for a spin! Stop to smell the cotton candy as it's spun before your eyes and bop along to the sounds of fresh kernels of corn being popped for snacking!"
Foley Railroad Museum
Built in 1909, the depot was the city's hub of activity for over 60 years. Today, visit the historic depot to see photos, tools and memorabilia documenting Foley's history and the important part the railroad played in developing this area.
Tanger Outlets Foley
Shopping-mall chain featuring a variety of brand-name & designer outlet stores.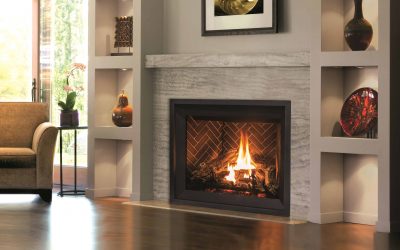 Any place with a fireplace needs to get its fireplace chimney cleaned out regularly, to enjoy optimal and safe heating. A clogged chimney not only leads to inefficient wood-burning but also carries fire risk. Besides, it causes harmful indoor pollution. Advantages of...