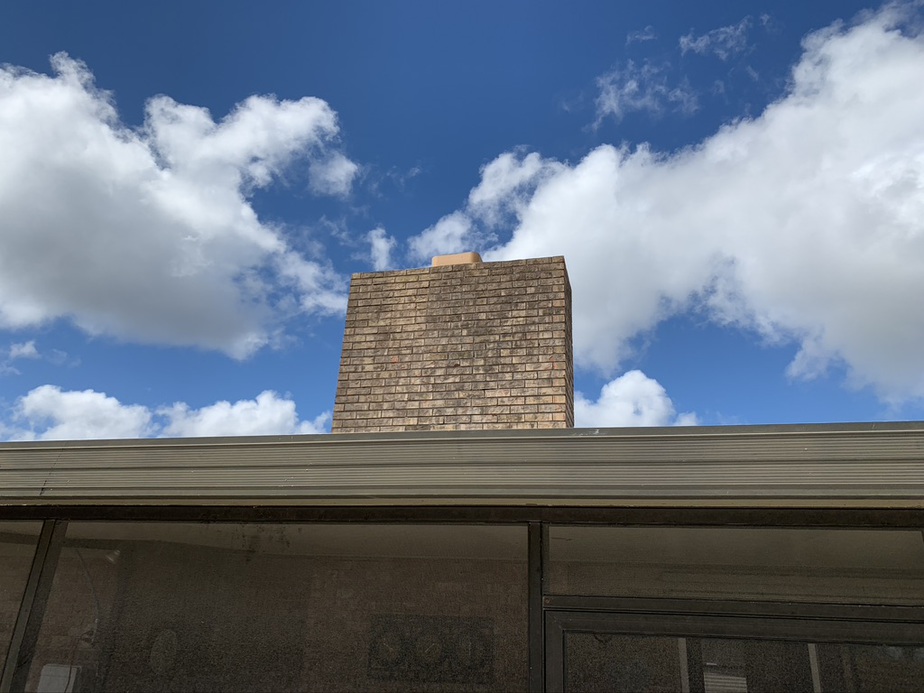 Sootaway's Expert Chimney and Fireplace Services
Chimney Sweeps in Fairhope, Alabama
How often do you clean your chimney? A chimney is just like any other part of your home. Imagine not cleaning your kitchen counter or vacuuming your floors, it would be unsanitary and possibly dangerous.  Unlike a kitchen counter or your floor, a chimney is one of the riskiest and most dangerous areas of the home, when not properly maintained fireplaces can leak water into your home, leak carbon monoxide, and become a fire hazard. With that being said, if you own a fireplace you should consider getting your chimney cleaned by a professional chimney sweep team. Professional chimney sweeps can help minimize the risks of owning a fireplace and ensure your chimney is properly maintained. The SootAway team consists of experienced chimney sweeps serving Fairhope, Alabama. We help our customer enjoy their fireplace safety and try to make sure their fireplace last as long as possible. Before discussing the benefits of our services, let's cover what chimney sweeps do.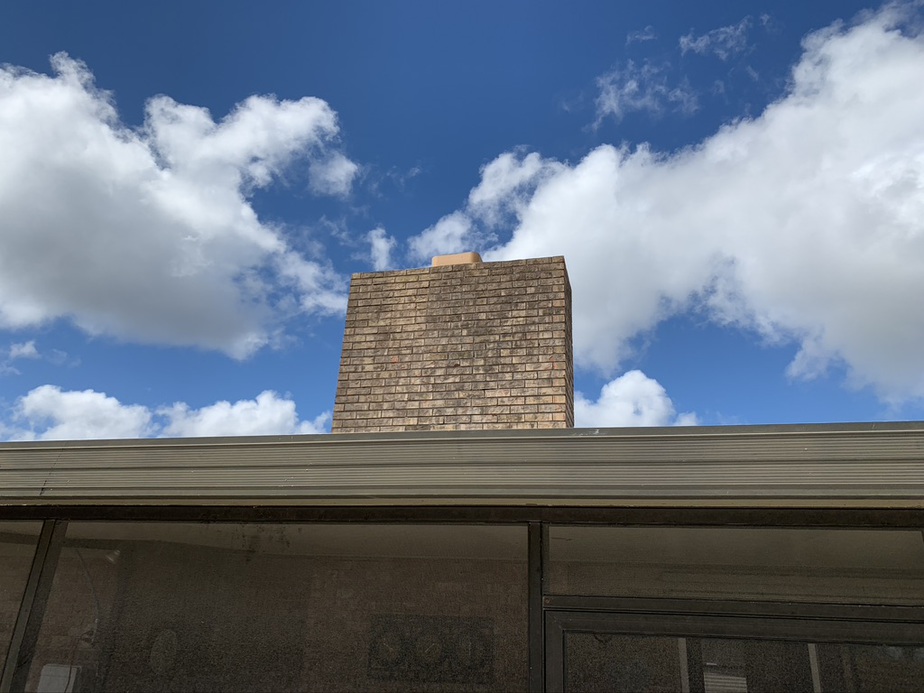 Benefits of Hiring Professional Chimney Sweep Fairhope
If you are considering hiring a chimney sweep to clean your chimney, you want to know the benefits you will receive when you hire one. The truth is, benefits differ by the type of property. If you would like to know the specific benefits you will experience with hiring a chimney sweep, please contact us. Our team members would love to discuss what you will enjoy about our services and give you a quote. For now, let's discuss the three main benefits we guarantee with our services.
Protect Your Home
The most important benefit of hiring a professional chimney sweep is safety. One of the primary functions of a chimney sweep is providing its customers with safety when using their fireplace. This is one of the primary reasons homeowners prefer to hire a chimney sweep rather than cleaning their chimney themselves. They will make any necessary chimney repairs, and they will make sure your chimney functions properly. Additionally, they will clean out any flammable, sooty buildup to prevent your chimney from catching on fire. This is, as you likely know, very important as a chimney fire can lead to severe damage.
When you hire a chimney sweep to inspect your home annually, the primary purpose is to ensure there is no soot or creosote buildup present. We recommend you get your chimney cleaned when even just 1/8 of an inch of buildup is present. If your chimney has any thicker of a buildup, it is at risk for catching on fire. When you hire a chimney sweep, they will use a special camera to film the interior of your chimney. While doing this, they will be looking for any signs of buildup that could lead to a fire. If they do spot a sooty buildup, they will remove it so you can safely use your fireplace.
Breathe Better Air
Any blockage in your chimney will affect the air quality in your home or building. When there is no place for the smoke from the fire to escape, it will fill the home quickly. As you know, this is very unhealthy to breathe in. Sooty buildups are not the only blockages that can cause this to happen. Birds' nests, leaves, and critters can also cause a blockage for the smoke. Hiring a chimney sweep to inspect your chimney will prevent this issue from happening and will ensure the smoke can escape your chimney properly.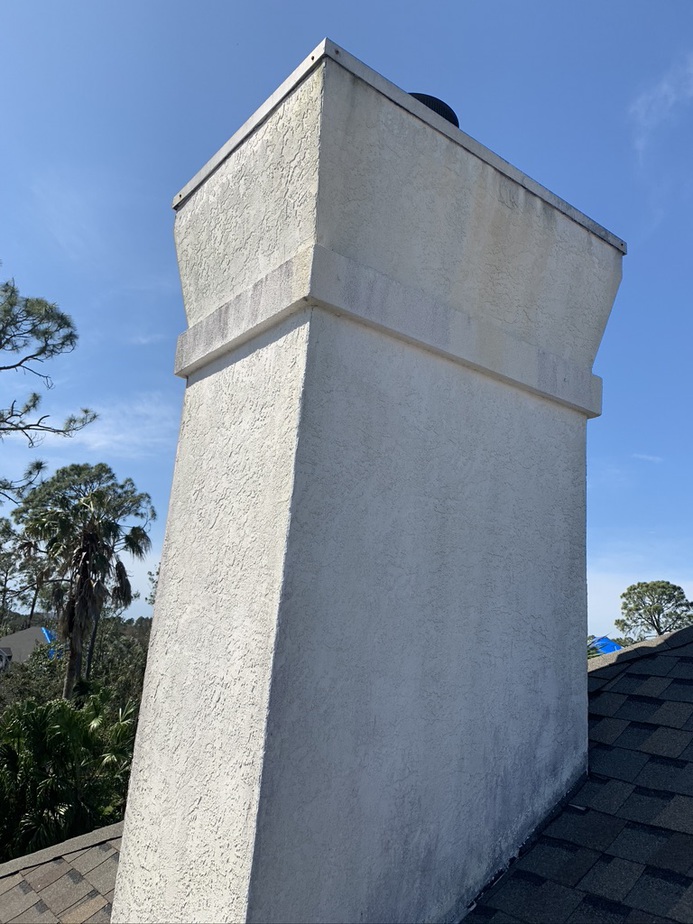 Our Services
Sootaway provides professional chimney and fireplace services, from the best technicians around.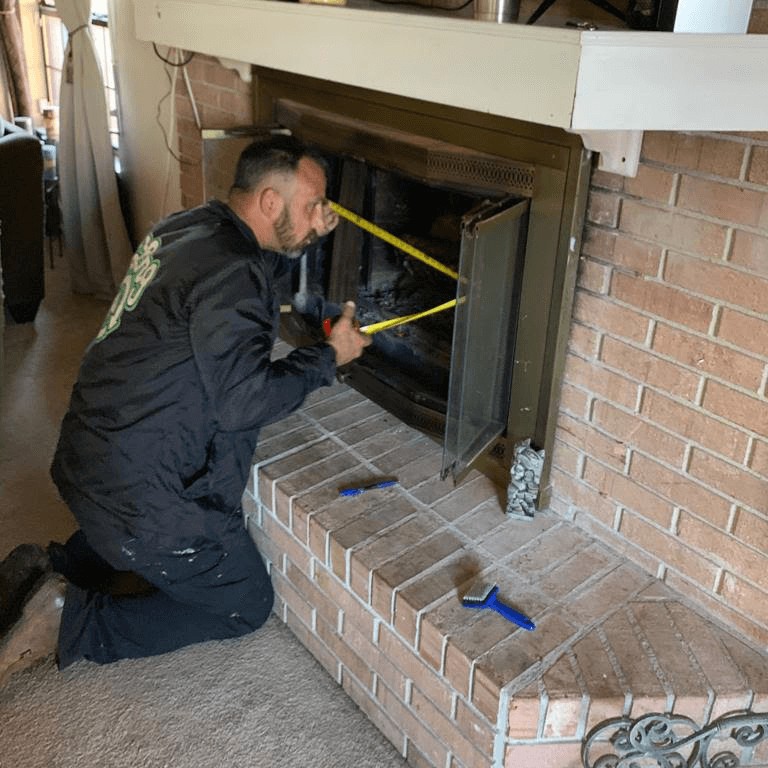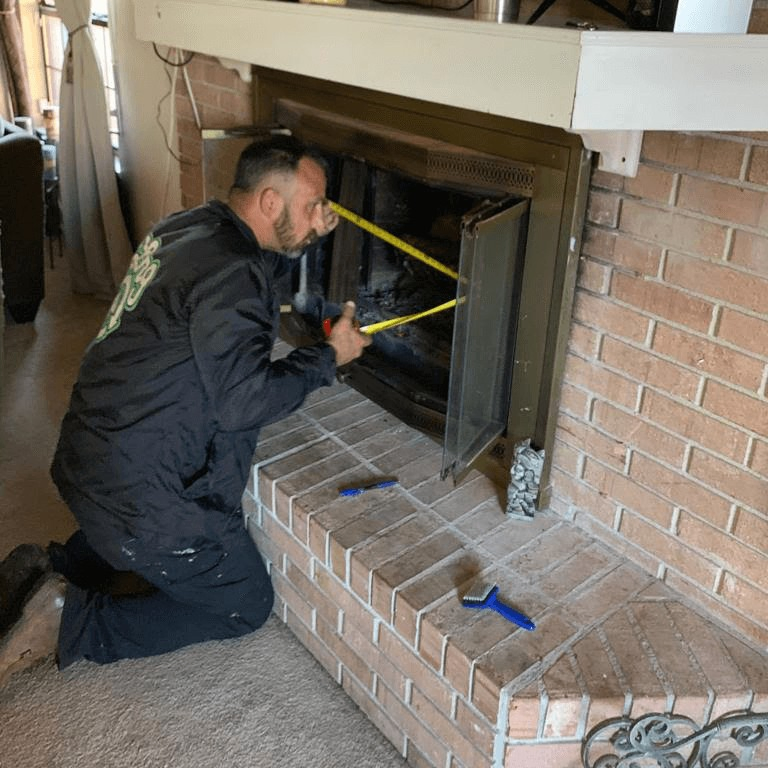 21-Point Safety Inspections
Providing a full Bill of Health for your chimney and fireplace system.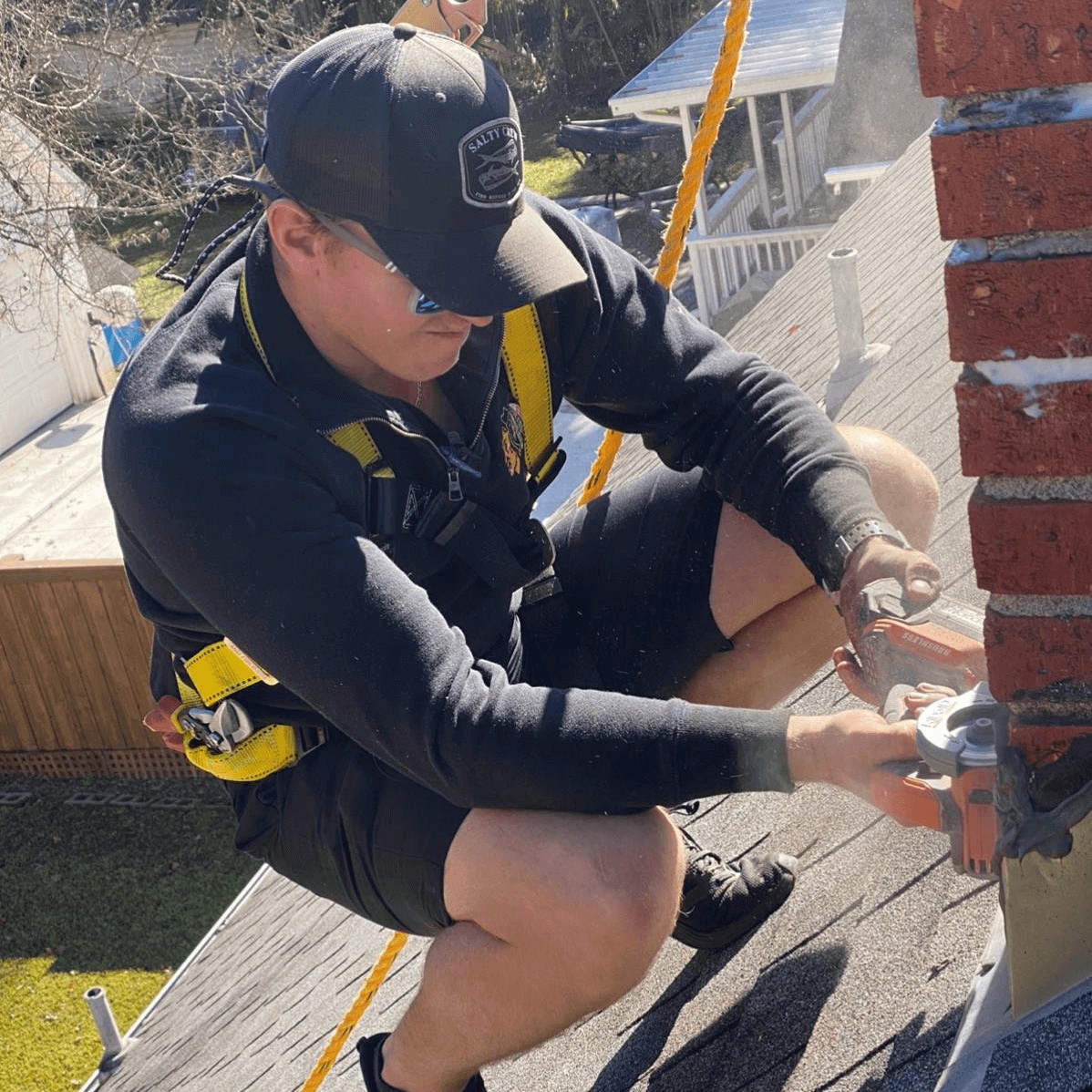 Chimney And Fireplace Repairs
No project is too big for our technicians. Sootaway expert chimney repair.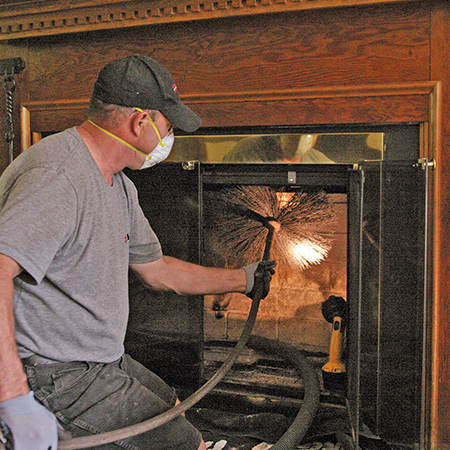 Professional Chimney Sweeps
Keeping your chimney clean, safe, and protected from hazards.
Five Top Ways of Cleaning Your Chimney
Chimney sweeps should occur annually or more especially in the winter. You can do this with the help of professionals or you can do it yourself. You can get help with the chimney cleaning from websites or professionals. Do not be afraid to get help and review the different ways of cleaning. There are steps that need to be done to guarantee a successful cleaning process.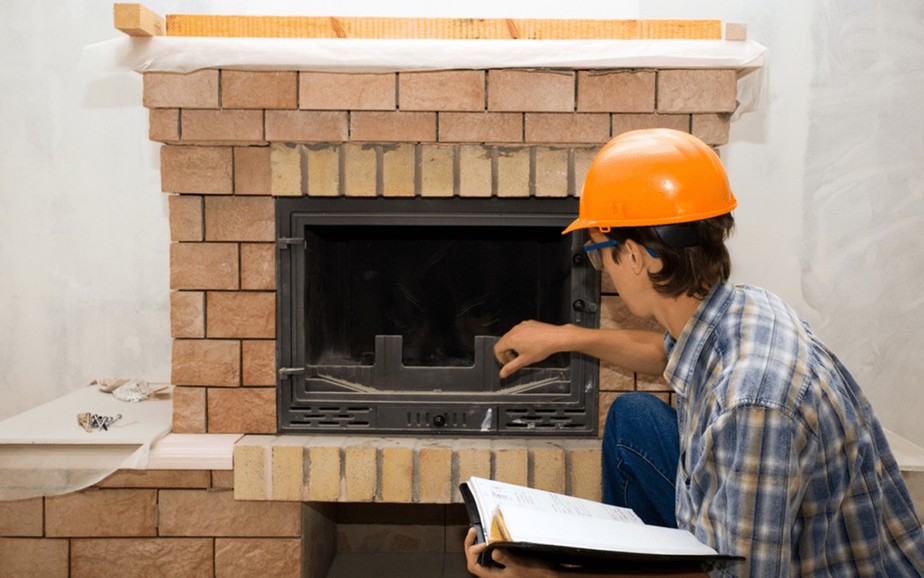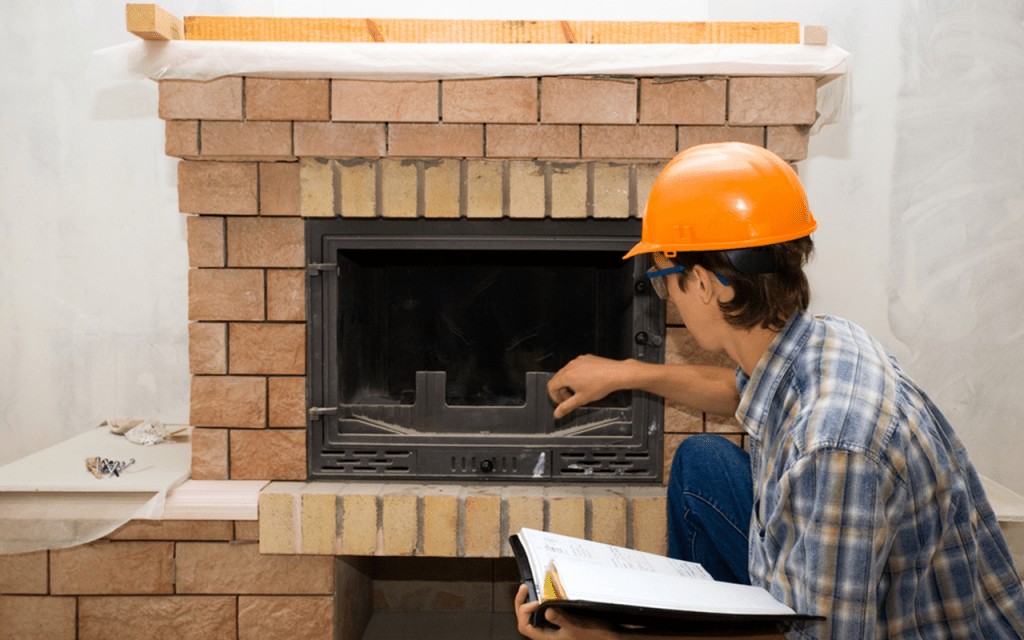 Top-Down Method
Where you climb to the roof by ladder, connecting the brush with a pipe to clean the inside by moving the brush up and down. To bring the brush further inside the chimney, connect the brush to another piece of pipe or flexible metal rods. This is a more preferable method due to a lesser amount of cleanup inside the house.
Bottom-Up Method
The method requires removing everything from the room and cover the carpet. Just as effective as the top-down method, but safer. Make sure the damper is open which then push the brush up through the chimney using up and down motions. You continue this method while adding detachable rods until the brush reaches the top of the chimney.
Dull Line/Pulley Rope System
Where two ropes are attached to the brush on either end. There will be a man pulling on either end, one on the roof and the other in the living room. Basically, tug-a-war with a brush in the middle to clean the chimney.
Clean Flue Entrance
Locate the flue, which typically is in the basement; where creosote and soot are collected. Using a spade, you will shovel it into a bucket. Then use the brush and dustpan to clean up the debris from the fireplace and tarp. You will dispose of the creosote and soot by the local laws. In this way, you know that your chimney is clean with a professional and effective method.
Soot Eater Rotatory Cleaning Systems
A system that represents an intense spinning power to clean flues that are 18-feet long and will not scratch metal flue pipes. It is a button link quick-connection system that spins the rod in either direction, allowing you to clean from the bottom.

"Called for a cleaning since I haven't gotten one in ten years. The chimney guy said that I should be getting a chimney sweep yearly, and from the looks of all the soot he removed, I would say he is right. I appreciated the photos he showed me of before and after."

"The back wall of my fireplace was heavily cracked. I wasn't sure if this would cause other problems or not but I called just in case. They said they could replace it with a new one for a very reasonable price. Everything went smoothly and my fireplace is no longer cracked!"

"Every time I lit my fireplace, smoke would come into my house. Sootaway told me that this was because the height of my fireplace was too big. They installed a guard that helped the air flow and now I don't have smoke problems anymore."
Things to Do in Fairhope, Alabama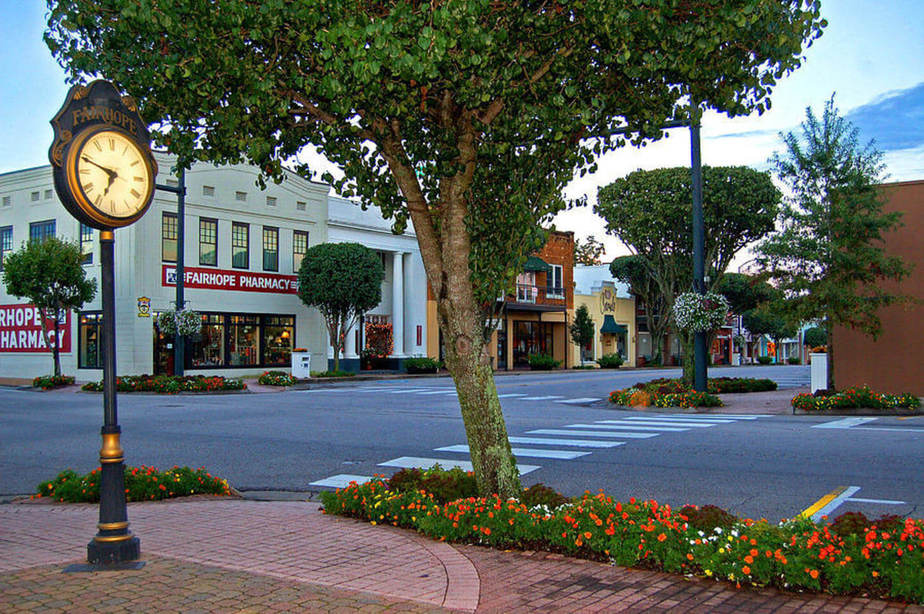 Fairhope is a city in Baldwin County, Alabama, United States on the eastern shoreline of Mobile Bay. The 2010 census lists the population of the city as 15,326. Fairhope is a principal city of the Daphne-Fairhope-Foley micropolitan area, which includes all of Baldwin County..
Fairhope Museum
"The Fairhope Museum of History provides impactful experiences to its' guests through the collection, curation, and exhibition of Fairhope artifacts, and through engaging programming. The museum is also an active participant in the cultivation of community."
Weeks Bay Reserve
"Weeks Bay National Estuarine Research Reserve was established in 1986 and is managed by the Alabama Department of Conservation and Natural Resources as part of the National Oceanic and Atmospheric Administration's National Estuarine Research Reserve System.  Weeks Bay NERR is comprised of 9,317 acres and contains upland and bottomland hardwood forests, salt and freshwater marshes, submerged aquatic vegetation and unique bog habitats."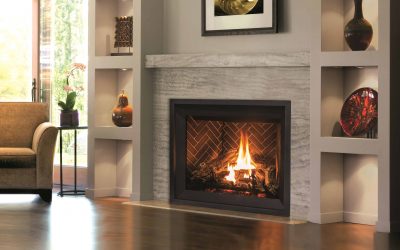 Any place with a fireplace needs to get its fireplace chimney cleaned out regularly, to enjoy optimal and safe heating. A clogged chimney not only leads to inefficient wood-burning but also carries fire risk. Besides, it causes harmful indoor pollution. Advantages of...