Call Today: (850) 254-9948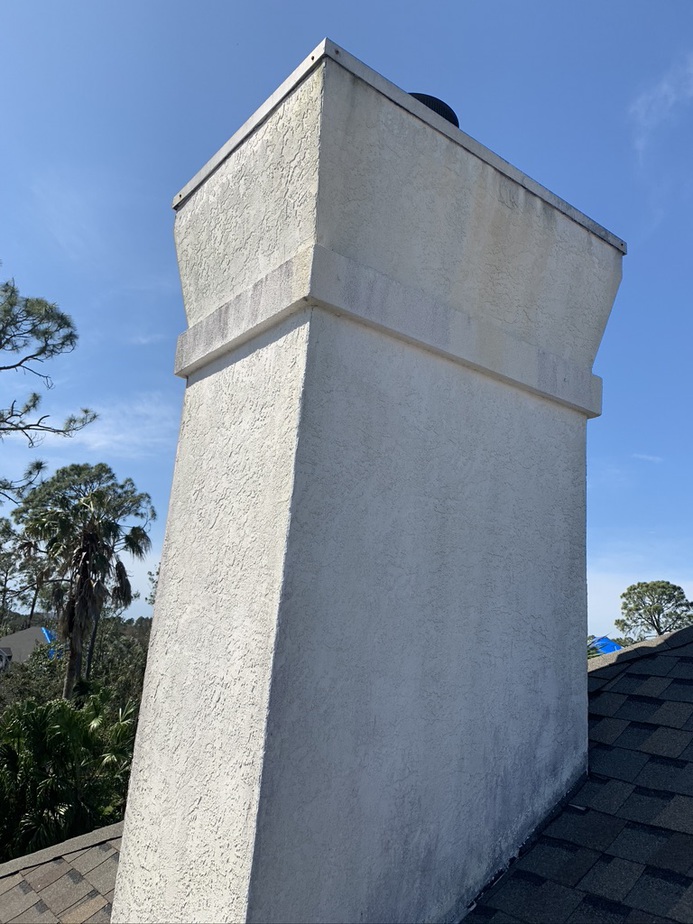 Sootaway's Expert Chimney and Fireplace Services
Chimney Sweep Crestview, Florida
Sootaway chimney sweep Crestview knows that fireplaces and chimneys are very important to maintain. As one of the riskiest areas of the home, when not properly maintained, fireplaces can become very dangerous. With that being said, if you own a fireplace, you should consider getting your chimney cleaned by a professional chimney sweep team. Professional chimney sweeps can help minimize the risks of owning a fireplace and ensure your chimney is properly maintained. The Sootaway team consists of experienced chimney sweeps serving Crestview, Florida. We help our clients feel secure with their fireplace so they can enjoy it anytime they want. Before discussing the benefits of our services, let's cover what chimney sweeps do.
What is a Chimney Sweep?
A chimney sweep is a professional chimney technician who ensures homes are safe to use their fireplaces. Since the 1700s, fireplace owners have known cleaning their chimneys is a risky task. Homeowners would seek the help of young boys who would climb up their chimney to clean each brick and tile in the interior. Thankfully, commercial-grade equipment has taken that job away from children. Despite people knowing for over 300 years that chimney cleaning is very important, many people neglect to do this task, or they attempt to do it themselves.
Chimney sweeps are highly trained workers who have the proper equipment to clean chimneys thoroughly. Most homeowners do not have the necessary tools to get up and inside the chimney. To reach the entire chimney a pro needs the proper tools. A professional chimney sweep will use extendable brushes, specialized cleaning agents, and even cameras to ensure your chimney is completely clean. With that being said, hiring professional chimney sweep Crestview, such as those at Sootaway, has a multitude of benefits.
Benefits of Hiring Professional Chimney Sweep Crestview
If you are considering hiring a chimney sweep to clean your chimney, you want to know the benefits you will receive when you hire one. The truth is, benefits differ by the type of property. If you would like to know the specific benefits you will experience with hiring a chimney sweep, please contact us. Our team members would love to discuss what you will enjoy about our services and give you a quote. For now, let's discuss the three main benefits we guarantee with our services.
Protect Your Home
The most important benefit of hiring a professional chimney sweep is safety. One of the primary functions of a chimney sweep is providing its customers with safety when using their fireplace. This is one of the primary reasons homeowners prefer to hire a chimney sweep rather than cleaning their chimney themselves. They will make any necessary chimney repairs, and they will make sure your chimney functions properly. Additionally, they will clean out any flammable, sooty buildup to prevent your chimney from catching on fire. This is, as you likely know, very important as a chimney fire can lead to severe damage.
When you hire a chimney sweep to inspect your home annually, the primary purpose is to ensure there is no soot or creosote buildup present. We recommend you get your chimney cleaned when even just 1/8 of an inch of buildup is present. If your chimney has any thicker of a buildup, it is at risk for catching on fire. When you hire a chimney sweep, they will use a special camera to film the interior of your chimney. While doing this, they will be looking for any signs of buildup that could lead to a fire. If they do spot a sooty buildup, they will remove it so you can safely use your fireplace.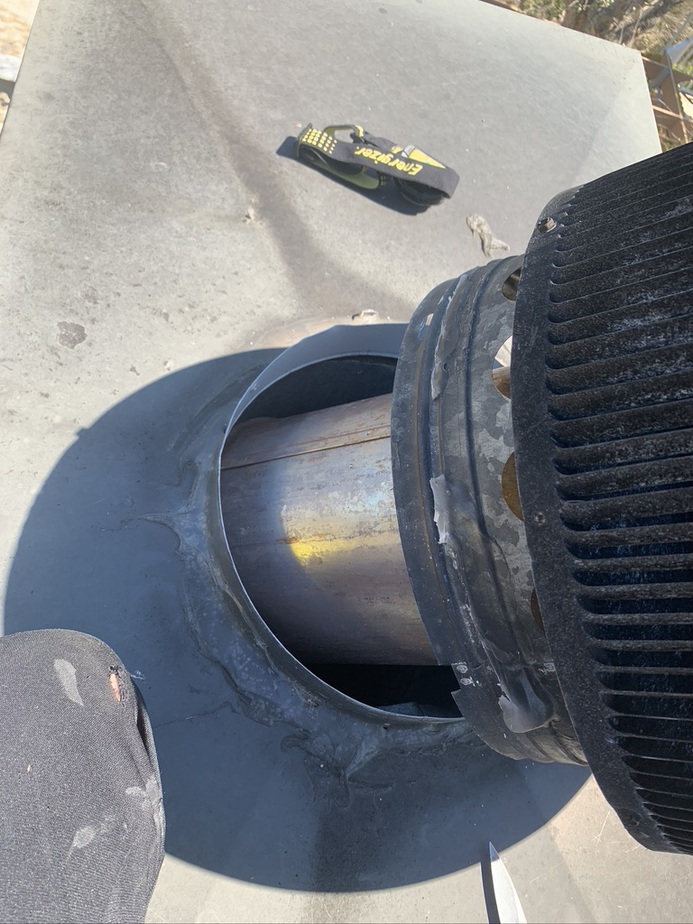 Proper Storage Means Lower Chimney Cleaning Services
Unseasoned or wet wood, that has not dried for six to twelve months, puts your home in danger. Also, makes your fireplace and chimney get dirty quicker. Wet wood produces too much moisture while burning, it will give you a smokier fire. These are less enjoyable. The moisture will accelerate the buildup of creosote. Creosote is extremely flammable, and soot, but will block your chimney's airflow. Having these substances increases the risks of chimney fires and carbon monoxide poisoning.
Location Is Key
The ideal area would be somewhere outside near your home that has good coverage. This area will need to be on cement or gravel rather than soil. If the wood is sitting on dirt, bugs and bacteria can get into it and cause it to rot. An open barn or shed is best because due to being outside with great airflow, but also they will cover the wood and protect it from the rain. Last resort, the wood is on soil, try to stack smaller trigs or branches underneath to elevate it off the ground. You can also place hardwood or a tarp underneath the stack. There are firewood racks that elevate the firewood from the ground with a cover, these are purchasable at most local stores such as Lowes or Walmart. This is an alternative option if you do not have an open barn or shed.
Wood Stacking
It is also important how the wood is stacked. Do not just throw them in a pile. Doing so will cause a lack of ventilation, meaning there will be no airflow to the wood. The firewood at the center of the stack would probably rot by the time you were ready to use it. Stack the wood neatly, but not higher than four feet. If the wood has not been seasoned yet, then stack it with the bark side down. This position helps moisture evaporate easily from the wood.
Fire Wood Storage Tips From Chimney Service
With all the different aspects to keep your chimney clean and safe, using the correct type of wood is a big component. There are different types of wood to burn. Make sure it is correct with your chimney.
Building a fire in your fireplace is very different than a campfire. Going out into the woods and chopping wood down does not mean you can dump it into your fireplace. There needs to be more consideration in what goes into the fireplace. The wood has to not let out too much smoke and fumes so the chimney can function without becoming too dirty or damaged. For these reasons, the right wood needs to be taken care of and properly handled to keep your chimney safe.
"Great company, amazing service. They came on time, and let me know 30 minutes before they got there."
"Fantastic company. They came out to fix a leak in my chimney and didn't charge me until after the storms passed and I knew it was held. Awesome work, thanks Sootaway"
"Sootaway did a fantastic job on my chimney! They came out, swept my chimney, and managed to keep my white carpets clean while they did it!"
Crestview is a city in Okaloosa County, Florida, United States. The population was 24,117 at the 2019 census. It is the county seat of Okaloosa County. With an elevation of 235 feet above sea level, it is one of the highest points in the state; it receives 65 inches of rainfall annually, the second-most of any city in the state of Florida, after Fort Walton Beach with 69 inches. Crestview is a principal city of the Fort Walton Beach-Crestview-Destin Metropolitan Statistical Area.
Downtown Crestview
Enjoy an afternoon on Main Street visiting the little shops, grabbing a great cup of coffee, and a delicious lunch! Main Street shops and diners have so much character! The City events held on Main Street welcome the entire community and have something for everyone!
Some of the great places are Casbah Coffee Company, Back Home Bakery Cafe, Rustic Reflections, Downtown Crestview, You Sushi and Hibachi, Baby and Me Boutique, Main Street Eats, and Hub City Smokehouse.
Desi's Downtown Restaurant
Though it's not likely to win any awards from the American Heart Association anytime soon, according to previous guests, Desi's is just the place for those looking to fill up on traditional, downhome fare that's known to clog arteries and increase the size of already noticeable love handles.
Carver-Hill Museum
The historic Carver-Hill Museum is a museum that chronicles the history of the local African-American community. The museum includes artifacts that are related to the Carver-Hill School such as photos, yearbooks, and sports memorabilia.
Twin Hills Park
Comprised of more than 20 acres, Twin Hills Park is chockfull of outdoor and sporting amenities that make it a big hit with the active crowd.